REI Service Corporation is New Hampshire's leading real estate service firm, committed to delivering exceptional fully integrated service for property owners, tenants, institutions, and investors.
REI Service Corporation is an employee owned real estate service firm that has been in business since 1981 and is headquartered in Concord, New Hampshire. The firm provides a variety of real estate services throughout Northern New England including commercial property management, project management and consulting services.
The firm is staffed with successful professionals, a dedicated support staff and supported by proven systems. REI prides itself in meeting the needs of its clients as evidenced by the large number of repeat clients that utilize its services. The firm's ability to provide results can be attested to by any of its past clients. The firm has a strong commitment not only to its clients, but also to the community with its members actively involved in many charitable and civic organizations.
REI Service Corporation has developed a reputation of successfully handling the most complex and difficult real estate challenges. To best serve its clients, the business is limited to institutional, commercial and industrial clients.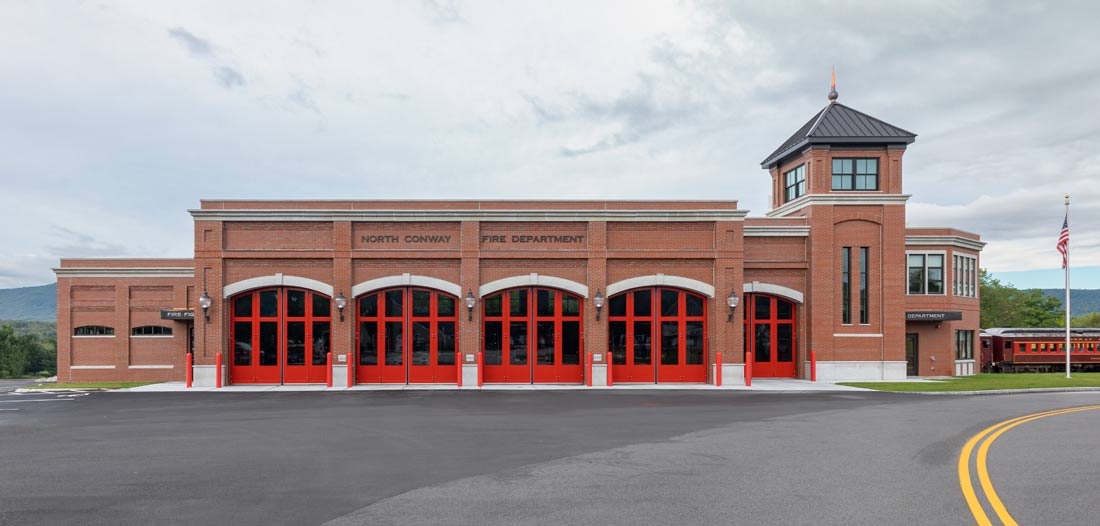 On May 22, 2021 the new North Conway Water Precinct Fire Station celebrated its ribbon cutting and grand opening! Read More...